David will be teaching a new course at The Stable Gallery, Old Sleningford beginning on Wed 29th January 2014. The course will run for a 10 wk term (with a half term break) every Wednesday from 10am – 4pm, at a cost of £27.50 per week per person, payable on commencement. Students should take drawing equipment – pencils, charcoal, pens, watercolour ; whatever you feel comfortable with, and a medium for more 'worked' pieces – acrylic or oil. Additionally you should bring a packed lunch and warm clothing for outdoor sketching.
Easels, drawing boards etc are provided as is coffee.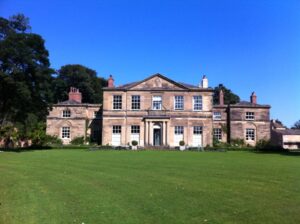 The course is open to people working at all levels and though it will be demanding it will be fun too. Here are a few kind comments from the last course:
A gifted and inspiring teacher'…….C.W.
'Enjoyable, informative and helpful'…….D.E.
'The best workshop I've been on'………M.W.
If you need any more information please don't hesitate to ring, email or call in to the gallery.